Results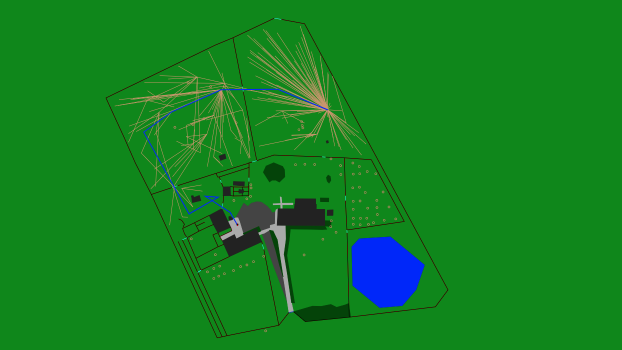 Finding a route to the north-east paddock. There is a funny loop near the tractor shed, but otherwise it did okay. Actually such loops would be easy to optimize away in a final path processing step (though the obvious optimization would not necessarily adapt for Ackermann steering rovers).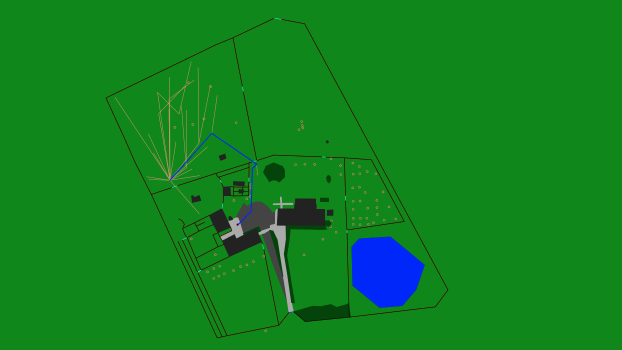 Finding a route to the north-west paddock. A slightly strange route, but again it did okay.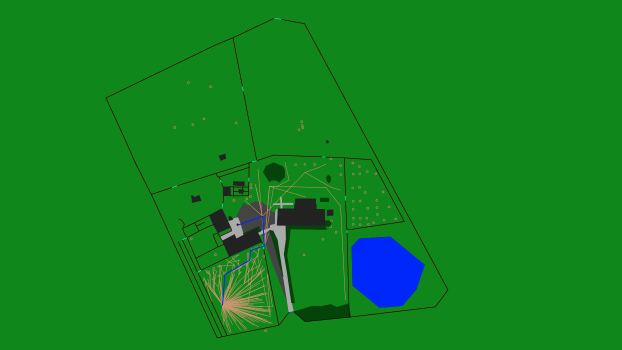 Finding a route to the south-west paddock which involves navigating the driveway. Not bad.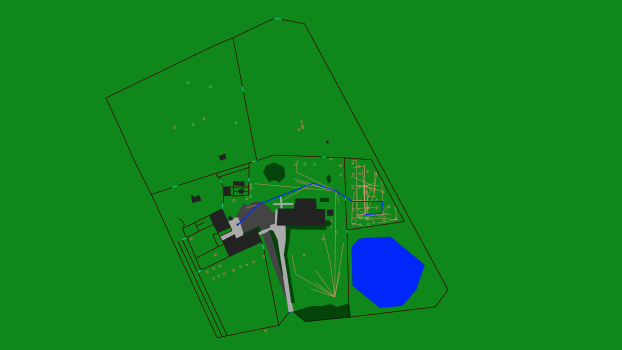 Finding a route into the orchard. Particularly challenging because of all the trees.
This is actually a fail - it didn't find a solution in the time allowed for the run. It looks like it would have eventually, but this is not an easy point to navigate from. In practice, running a rover this close to the dam would be a pretty stupid thing to do anyway, so it's not really a problem.