Process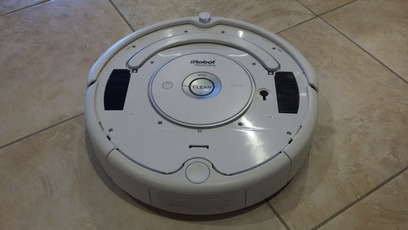 You will need an iRobot Roomba. Some of the very early ones may not have the serial interface. If you buy a second hand one, there is good chance that it will need new batteries. Budget for new batteries.
Also, if you reuse an old one, it will probably want to be cleaned out. The best way to clean it out is with an air compressor - even with a big air compressor, cleaning takes a long time with a really clogged up Roomba.
There is a cover which goes on the Roomba. It just pulls off with a little care, exposing the socket.